Sideload iOS and tvOS Apps
Signulous is the most reliable app signing and installation service. Upload and sign your own IPA files, or choose from our extensive library of popular apps.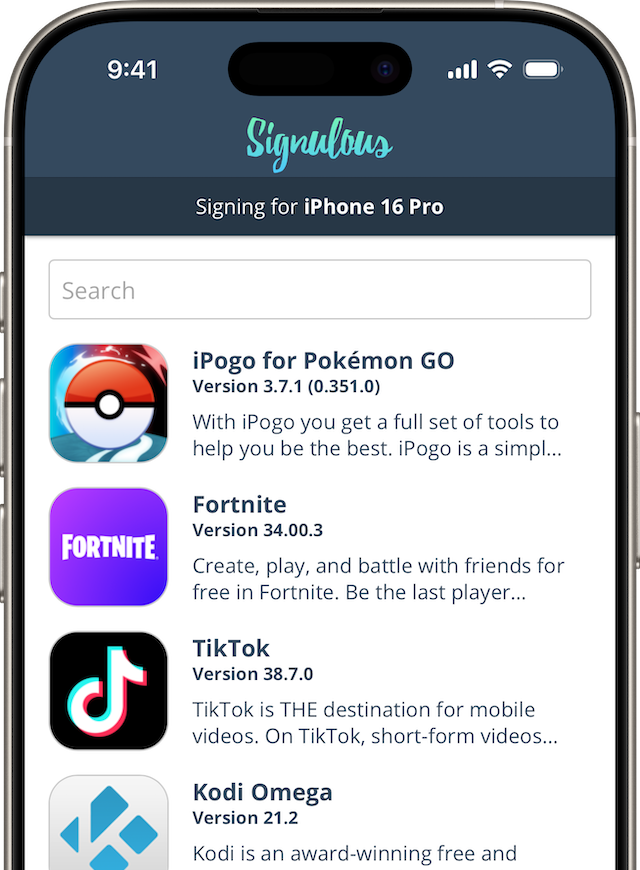 Cloud-Based Platform
You'll never have to worry about generating certificates or installing software – you don't even need access to a Mac. We take care of everything for you, automatically.
Extensive Third-Party App Library
Signulous has an extensive library of developer-submitted apps that you can install and use on the fly, including tweaks, emulators, games, jailbreaks, and more.
Custom iOS App Signing
Have a custom app that you want to install on your iOS device? No problem. Upload the IPA file and we'll take care of the rest.
Dedicated Support
Signulous has a dedicated support team available to make sure you can get the most out of our service. If you ever encounter any issues, we're here to help.